There was a man named Olaf, son of Hauskuld Dale-koll's son and Melkorka
daughter of Myrkjartan king of the Irish.
Olaf dwelt at Hjardarholt in Lax-river-dale, westward in Broad-firth dales.
Olaf was very wealthy, the handsomest man in Iceland of his time, of a noble character.
He asked to wife Thorgerdr, Egil's daughter.
Thorgerdr was comely, tall above woman's wont, wise, rather proud-spirited,
but in daily life gentle.
Egil was well acquainted with Olaf, and knew that the match was a worthy one,
wherefore Thorgerdr was given to Olaf. She went home with him to Hjardarholt.
Auzur, Eyvind's son, brother of Thorod in Olvos,
had to wife Egil's daughter Bera.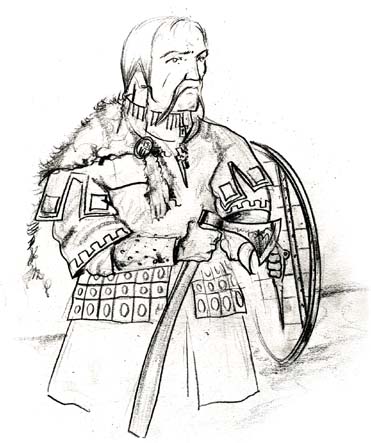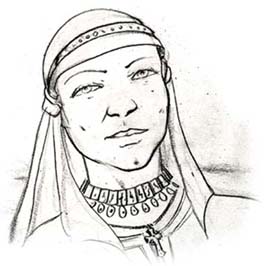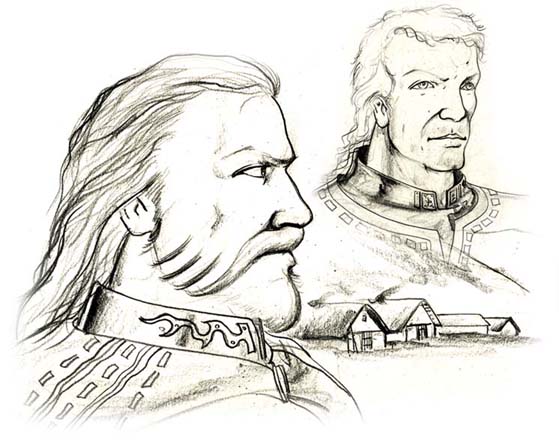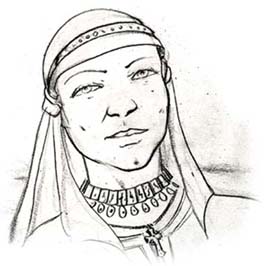 (Olaf)
(Hauskuld Dale-koll's son)
(Melkorka)