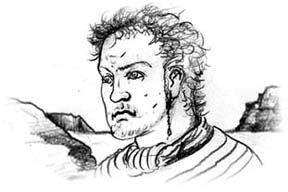 Skallagrim's journey to the king.
Skallagrim made him ready for this journey,
choosing out of his household and neighbours the strongest
and doughtiest that were to be found. One was Ani,
a wealthy landowner,
another Grani, a third Grimolf and his brother Grim,
house-carles these of Skallagrim,
and the two brothers Thorbjorn Krum and Thord Beigaldi.
These were called Thororna's sons; she dwelt hard by Skallagrim,
and was of magic skill. Beigaldi was a coal-biter.
There was a man named Thorir Giant,
and his brother Thorgeir Earthlong, Odd Lonedweller,
and Griss Freedman.
Twelve there were for the journey, all stalwart men,
and several of them shape-strong.
They took a rowing-ship of Skallagrim's, went southwards along the coast,
stood in to Ostra Firth, then travelled by land up to Vors to the lake there;
and, their course lying so that they must cross it,
they got a suitable rowing-ship and ferried them over,
whence they had not very far to go to the farm where the king was being entertained.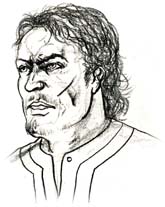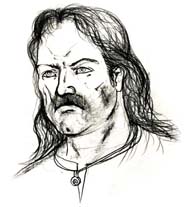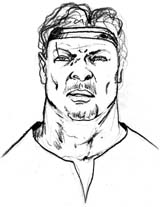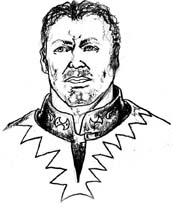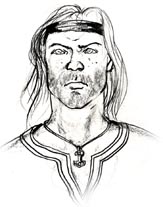 (Thorgeir Earthlong)
(Odd Lonedweller)
(Thord Beigaldi)
(Thorbjorn Krum)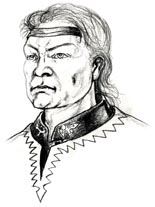 (Grim)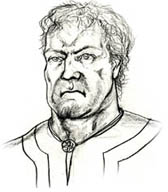 (Grimolf)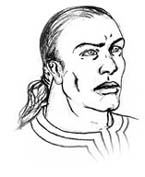 (Grani)